REDI Board of Directors - 2014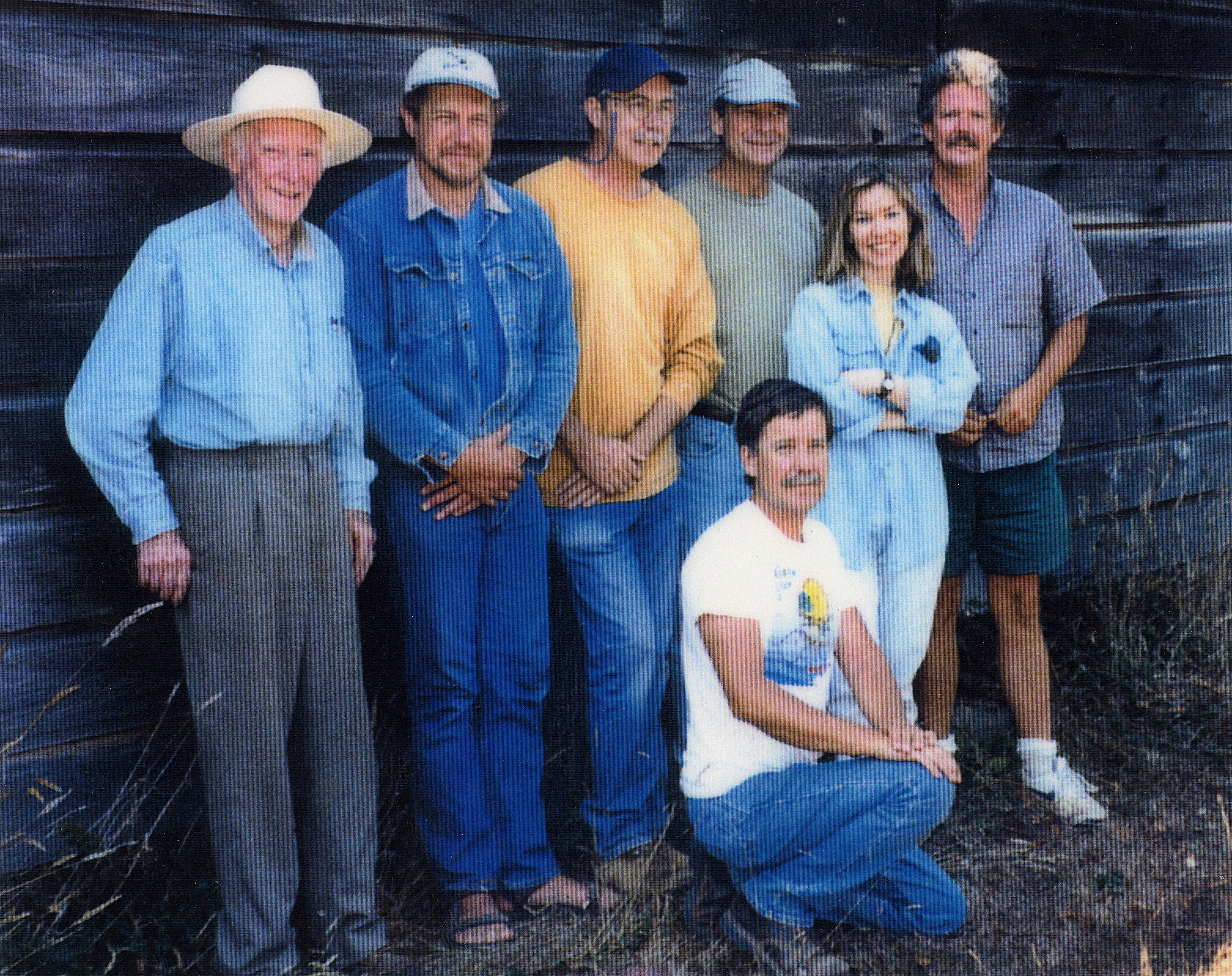 Pictured c. 1999, L-R: Benefactor Larry Spring with board members Jon Frey, David Leverett, Wayne Robertson, Phil Jergenson, Janet Orth, Keith Rutledge
Mike Aplet, President
Retired utility technician, REDI service 3 years
Mike Aplet is a community volunteer and former PG&E carpenter and statewide substation inspector.
 Jonathan Frey, Vice President for Energy
Organic vineyard owner/operator, REDI co-founder, 25 years
Jon Frey is an early leader in organic agriculture using renewable energy.
Janet Orth, Vice President for Transportation
Transportation professional, REDI service 22 years
Janet Orth is a leader in bringing electric vehicles and charging infrastructure to the Mendocino County region.
Ralph Pisciotta, Secretary
Solar electrician, REDI service 12 years
Ralph Pisciotta is a licensed expert in renewable energy systems both on and off the grid.
Terry Phenicie, Treasurer
Business Manager, REDI service 7 years
Terry Phenicie is an experienced manager of solar financing, HELP, and other programs.
 Keith Rutledge
Solar Finance Specialist, REDI co-founder, 25 years
Keith Rutledge is finance professional with an international influence on renewable energy policy and implementation.
 Phil Jergenson
Designer/Entrepreneur REDI co-founder, 25 years
Phil Jergenson is an inventor and fabricator of many innovative sustainable living products.
 John Cross
Architect, REDI service 3 years
John Cross is a designer of solar and straw bale homes, both locally and in the San Francisco Bay Area.